Rùn's Premium Cold Pressed range
Premium Cold Pressed Dog Food
Our delicious Cold Pressed recipes have been designed to provide your best pal with the ultimate combination of perfectly balanced nutrition, and unrivalled flavour.
Shop Premium Cold Pressed
We've carefully chosen each ingredient, then gently pressed them into scrummy pellets, using minimal processing and low temperatures. 
​
The end result is absolutely delicious and incredibly nutritious food, with the ideal nutrients for fully grown dogs to thrive.
Rùn's Puppy-Specific Cold Pressed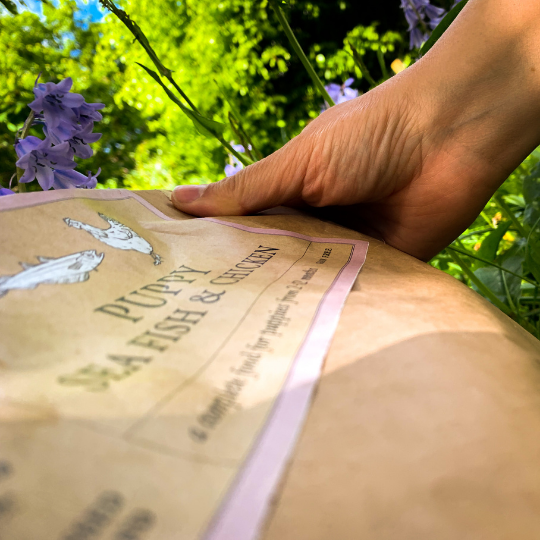 Cold Pressed - For your growing Puppy
We put so much thought and love into designing Rùn Puppy.  You can relax knowing that the delicious meal your pup is enjoying, is brimming with health, just like them.
Shop Puppy Food
Why is it so important to feed stage-specific food to your puppy?
​
It's no secret that puppies grow like weeds.  One day you're staring adoringly at a teeny fluffy bundle, and the next moment, you blink and they've doubled in size!!  All that growing puts lots of strain on their puppy bones and joints. That's why we need to take extra care, to ensure that our pups are getting the correct balance of nutrients, vitamins and minerals, so that their bones grow at the right speed and density. 
​
There are lots of variables to consider, when designing the perfect puppy food - Proteins (which ones and how much?), Omegas, Calcium : Phosphorus ratio, Vitamin levels , and more.